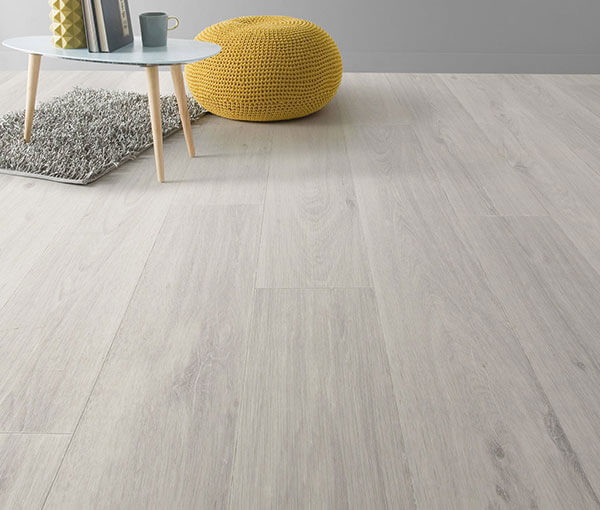 Opinions are always very divided and personal taste plays a big role in this matter: PVC floors VS laminate floors. Of course, every floor has its own advantages and properties. We are going to list all the advantages and features. If you are still in doubt between a PVC floor or laminate, you will be able to make the right choice after this article!
The price
In general, laminate is a bit cheaper than PVC floors, only if you take a high-quality laminate, the prices will not differ that much. In principle, both floors fall in the same price range. This will therefore not weigh so heavily in the decision on which floor you want to go for. In the end, you usually only choose a floor once when buying a new house, so it is sometimes completely irrelevant what the price is. Ultimately, you have to choose what you like best and what suits you best. If you can afford it, choose what you feel comfortable with and don't look too much at the price.
Maintenance
What for many is a large part in making the right choice, is the maintenance of the floor. Some floors can take very little or need to be cleaned regularly and this is not very efficient if you have a little one in the house for example. The advantage of PVC and laminate floors is that they are both very maintenance-friendly. They are both easy to clean with a vacuum cleaner and a mop. The only difference is that a laminate floor is less resistant to moisture. This is because laminate is sensitive. If too much moisture remains in a laminate floor, it will eventually bubble. This is very visible and that is the last thing you want. This is therefore not an ideal situation for the bathroom. PVC floors can generally be installed in any room.
Conclusion
The conclusion you will draw from this is a personal choice. In principle, PVC floors are a bit more maintenance-friendly and also very easy to install. Even if you are a fan of underfloor heating, PVC floors are a very good choice. If you prefer to go for laminate, that is also understandable, because this floor also has its own advantages. Take a closer look at this and visit various home improvement stores. Here you can view all floors in real life.