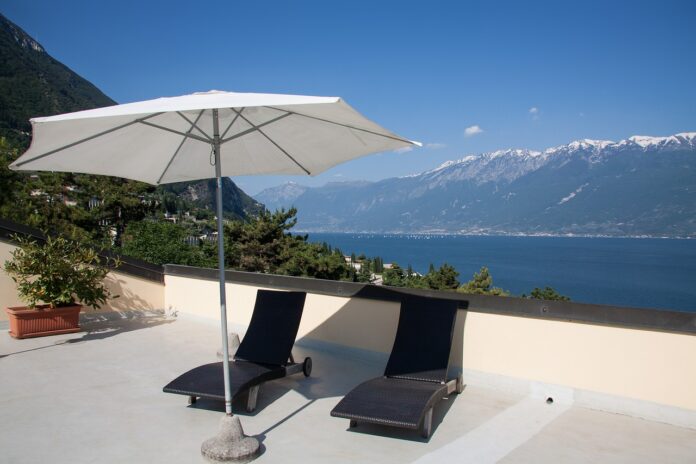 Because of the spontaneous pack of snow that is lying there, you are probably not thinking about preparing your garden for summer right now. But it's already February and spring starts on March 20th! It goes faster than you think and that is why it is certainly not a bad idea to buy things now so that you can enjoy your garden in the spring and summer. In this blog I will list three items that of course absolutely cannot be missed in your summer paradise for a few months. Read more below about which items you need for a perfect summer garden!
A good lounge set
First of all, a good lounge set is of course extremely important if you don't already have one. If you sit outside with a book in the summer, you naturally want to be able to do it stretched out and comfortably. A lounge set normally consists of a sofa (in my opinion a corner sofa is the most comfortable), a chair and a table of the same material. There are also often cushions that fit perfectly in the set, so that it is beautifully finished. In addition, a sofa with perfectly fitting cushions is also the most comfortable, so that you cannot sink into a gap between the cushions. My tip is to go for a lounge set that is made of plastic (or at least not made of wood) so that it remains beautiful in all weather conditions and does not require too much maintenance.
A parasol
In addition, a parasol is of course extremely important to have. If you enjoy reading your book in the sun, you want to be able to seek out the shade every now and then. This is also important so that you don't get sunstroke. Because then you are much further from home! Buying a parasol is also quite complicated at times; there are many types of umbrellas. I myself would recommend buying a floating parasol so that you do not sit with the rod of the parasol in the way. A floating parasol has an arch in the rod/standard so that it can stand nicely outside your lounge corner and not get in the way. Super handy!
A dining table
Finally, it is of course very nice to be able to have nice dinners and barbecues outside when the weather is nice. For this, a dining table with chairs is a last important item for your summer garden. The most important thing about an outdoor dining table is that it is really suitable for outdoor use. So take a good look at whether the dining table is made for outside, what material it is made of and how you should maintain it. It would be a shame if the table had to be thrown away again after a rain shower.